One of our core tenets is to provide relief to our fellow Masons and others. This is manifested in several different ways throughout the year and usually involves directed donations from the members of the lodge, but there are times where we budget for donations which come from our operating budget. As with any organization that serves over 250 members and owns a facility we have operating costs that sometime limit our ability to help others as much as we would like to. To offset some of our operating costs and provide a pool of resources for providing donations in the coming year we have launched our first ever raffle fundraiser. Before you read the details of the raffle we'd like to share with you a few of our most recent donations.
Since November of 2017 J. B. Covert Lodge has donated:
Van load of toys to Toys for Tots
Over $300 to Ohio Masonic Home
Nearly $100 to 6th District Sweats for Vets Program
$570 for Funeral Expenses for a Brother
$1,500 in Scholarship to Jordan Figgs of Goshen HS
$400 to Brothers in Need
$500 to Boy Scout Troop 443
$300 to Special Olympics
16 Gallons of Lettuce & Spinach, Several Cucumbers, 6 Quarts of Sugar Snap Peas, Some Tomatoes and Peppers to Milford Miami Ministries and Summerside United Methodist Church Food Pantry
J. B. Covert Lodge 2018 Handgun Raffle
A brand new Smith & Wesson SD40 VE valued at $389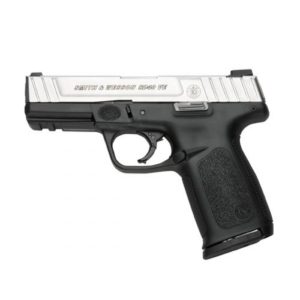 Tickets are $10, checks can be sent to the address below or can be purchased from various lodge members:
J. B. Covert Lodge #437 
Dave Olmstead, Secretary
3 Glenpark Ct
Amelia, OH 45102
Tickets are available online for $11 which includes our credit card processing and mailing fees. Click Here To Purchase
There are only 300 tickets being sold! Drawing will be on October 16th, 2018 unless all tickets are sold earlier!
Winner must be over 21 and be legally able to purchase/own a Firearm within the U.S. Official state issued current ID necessary to claim prize and complete federal background check. No straw purchases. J. B. Covert Lodge reserves the right to change and replace prize at any time (of equal or more value). Prizes must be picked up within 30 days of the drawing or J. B. Covert Lodge has the right to reclaim the prize. Winner also gives permission for J. B. Covert Lodge and Hunter's Den in Amelia to publish name and likeness in future marketing materials. $1 is added to the cost of online tickets to cover credit card processing and mailing fees. Firearm is issued by Hunters Den in Amelia Ohio and can be transferred through FFL transfers. Proceeds benefit J. B. Covert Masonic Lodge and are not deductible as charitable contributions.